Latest News from the Museum
The Stone Harbor Museum is open!  Hours are 10:00AM – 1:00PM, Monday thru Friday.
This year the Museum exhibits have been completely reworked. From the new exhibits in the Windows to the new exhibits in the Museum, there is sure to be something that will take you back to Stone Harbor's past.
We look forward to seeing everyone throughout the summer season. Stop by, enjoy the exhibits, and say hello!
of Stone Harbor, New Jersey
Explore the History
LEARN MORE
50,000 artifacts, displays & videos
A Visit to the Past
LEARN MORE
Discover houses from the 1950s & earlier
Vintage Houses
LEARN MORE
Listen to Talks about past life in and around Stone Harbor
Virtual Talks
LEARN MORE
Welcome to Stone Harbor Museum
The Stone Harbor Museum is a visit to the past. Opened in 1999, a collection of archival material and displays bring the past into the present. Trained volunteer docents welcome and guide visitors through the museum.
Highlights include our award winning "Stone Harbor Stories," oral histories that take visitors back into the 1930's and a large collections of binders that contain hundreds of stories and thousands of photos. Featured also among the many displays are a Timeline that takes visitors back to when the purchase of a $100 bond included a free lot. Learn about our two railroads and mile long boardwalk and much more. For collectors looking to purchase them, we have the largest collection of beach tags on the island.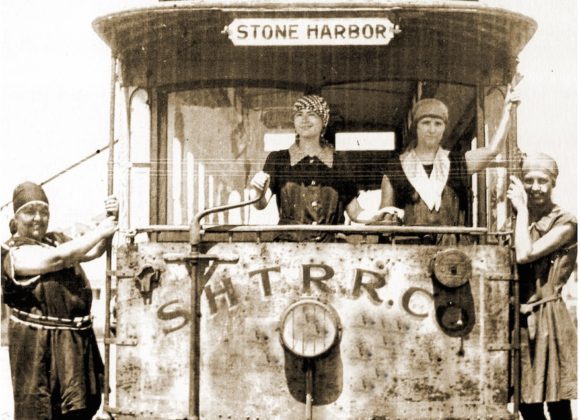 The Stone Harbor Museum presents a new series of brief videos called the Stone Harbor Museum Minute.
Stone Harbor Museum presents Tranquility Tuesdays – a series of calming videos.
Send Us Your Story
Send us your Stone Harbor stories to share by filling out the form!
Our Location
Address: 9410 2nd Ave, Stone Harbor, NJ 08247
Phone: 609-368-7500
Location:
Address: 9410 2nd Ave, Stone Harbor